BOX CULVERT FLOODGATES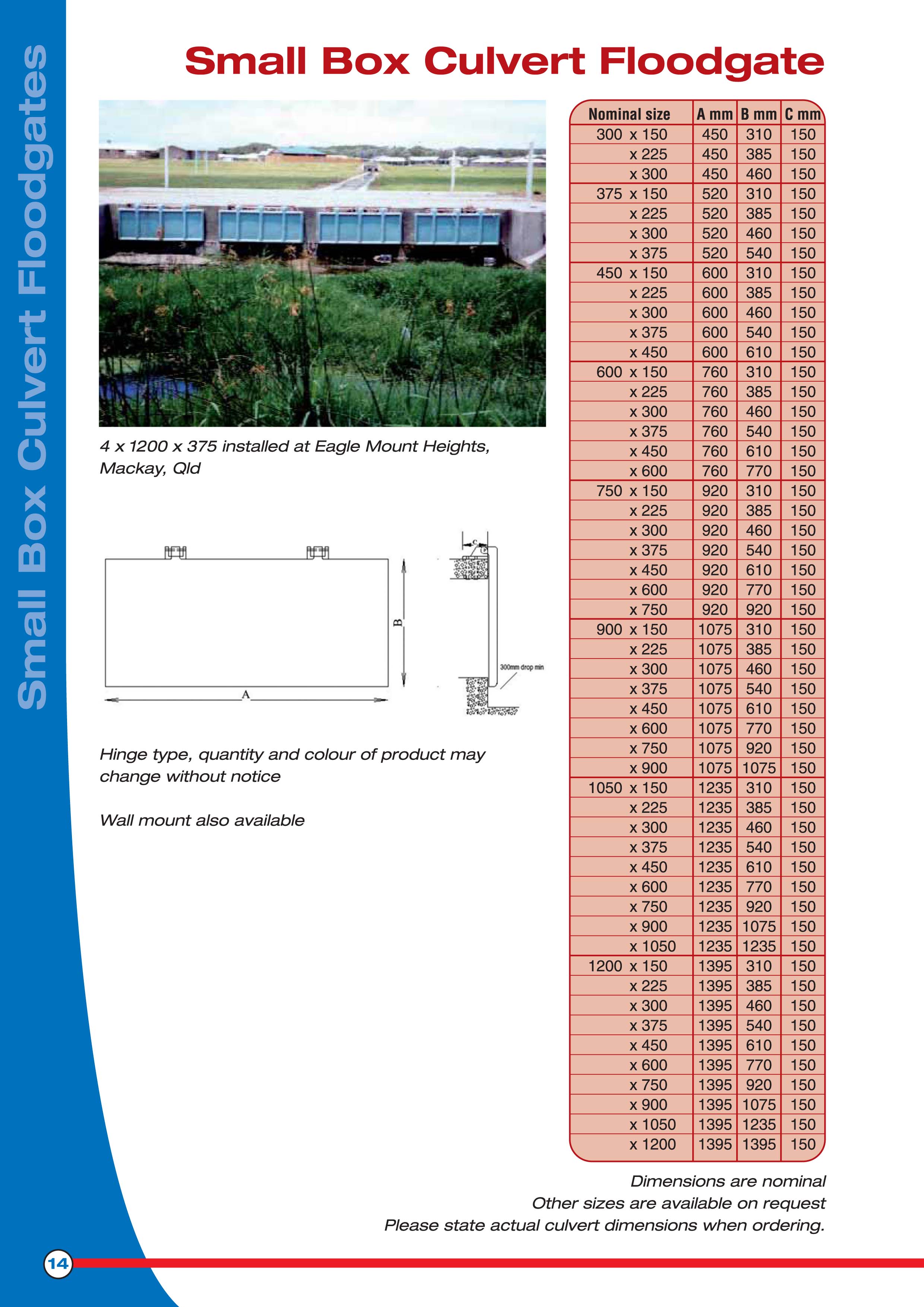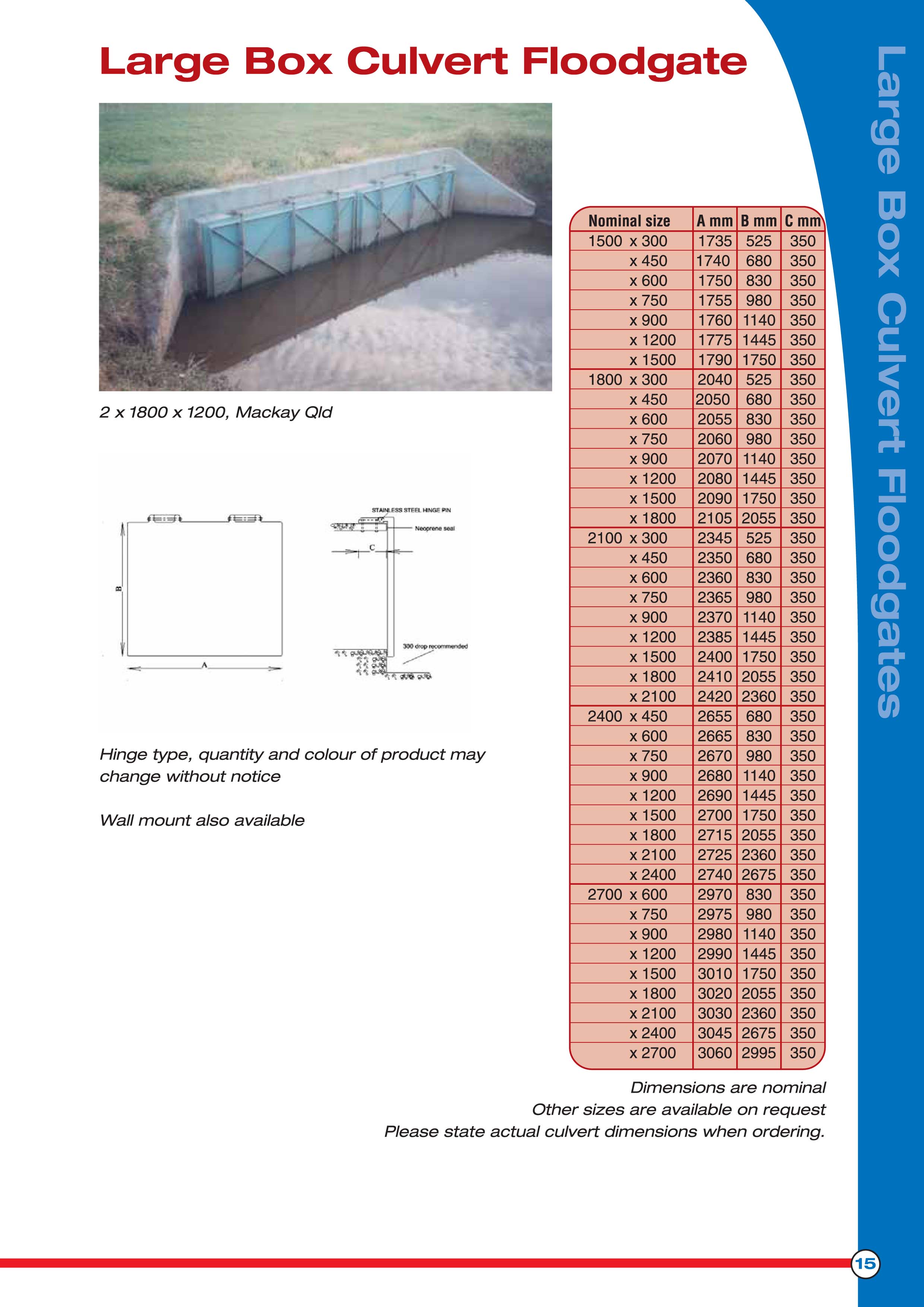 INSTALLATION
Check that the face of the culvert is flat and that the base is flush with the culvert face.
Place the floodgate on the culvert to ensure it fits correctly.


Mechanical lifting equipment will be required on larger gates.

With the hinge flat on the top of the culvert, drill through the holes provided into or through the top of the culvert.
Attach with chosen fasteners (Not Supplied).
HANDLING
During transit and storage, the gate must be laid flat on an even surface or distortion of the gate may occur (this is not a concern once the gate is fitted to the pipe).
When installing large gates, lift from holes/lifting points provided using spreader bars.
RECOMMENDATIONS
Where floodgates could be damaged by floating debris or severe wave action, we recommend it be protected by a headwall or pit.
We recommend a minimum drop below the bottom of the floodgate of 300mm to allow debris discharge to clear the floodgate; this will also help prevent the build up of silt which will foul the operation.
As with any product, Prime box culvert floodgates need to be checked and maintained regularly to ensure correct operation and prolong the life of the gate (the only maintenance required is to keep the area around the gate free of debris and silt).
The culvert face must be flat if a seal is expected.
The area where the hinge plates are to rest must be flat.
Culvert dimensions should be stated when ordering.
SIZES
Prime box culvert floodgates can be produced to suit any size culvert.
Product design, quantity and type of hinges, appearance and colour are all subject to change without notice.